RISEN SB10
A hand operated piston grout pump, simple operation and controllable flow.
Output: 0~8 Litre/min
Rated work pressure: 1MPa (10bar)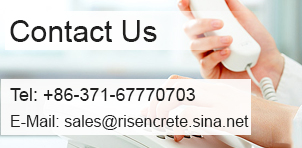 Description:
RISEN SB10 is a hand-operation piston grout pump. It is mainly used in grouting cement slurry or the similar slurry. It has simple operation and controllable flow.
This machine has two types---standard one and special one. The special one is equipped with a hopper.
Application:
Manual grout the cement slurry or similar slurry for the crack repair of the bridge engineering, house construction, etc.
Features:
● Manual grouting, simple operation and controllable flow.
● Single-cylinder work, high vacuum degree, and strong self-suction capability.
● Small size and light weight, convenient for moving in a small space.
● Repair and maintain easily and fewer consumable parts.
Technical Data
| | |
| --- | --- |
| Working Pressure | 1 MPa |
| Rated output | 0~8L/min |
| Piston Dia. | 110mm |
| Piston stroke | 42mm |
| Inlet hose | 25mm |
| Outlet hose | 25mm |
| Power | manual |
| Overall Dimension (LxWxH) | 980x290x590mm |
| Weight | 47KGS |
| Chassis | Skid |

Note *with rocker, the higher is 1065mm; with hopper, the length is 1480mm.
Advantage
● Standard seal parts to ensure the excellent seal quality;
● All the units manufactured as our special design to ensure the enough strength;
● Painted after sandblasting for a pretty appearance.
Related Products
YOU NEED MORE INFO ?
Do not hesitate to contact one of our representatives
*Leave your details,we will reply as soon as possible!
Online Message
If you have any suggestions or opinions about our products, please leave a message, and we will immediately answer your questions. Thanks for your support.
Contact Us
Address: Science&Technology Building ,No.43 TongBai, Zhengzhou, Henan Province, China
Tel: +86-371-67770703
Fax: +86-371-67770031
E-Mail:sales@risencrete.sina.net
CopyRight © RISEN MACHINERY CO., LTD. -All Right Reserverd PRIVACY POLICY Powered by MetInfo 公司营业执照信息公示